---
Would people with lower literacy skills or English language proficiency enjoy, learn from, or benefit from your content if they could more easily read it?
To experience the OLSN, click on any word on this page.
Embedding OLSN – The Online Learning Support Net
Courses – Lessons – Guides – Manuals – Tests – Assessments – Surveys
Announcements – Advertisements – Articles -Stories – Journals – Blogs – Ezines – Newsletters
Webpages  – eBooks  –  eDocs  – PDFs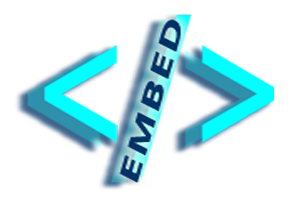 Whatever your content, OLSN can make every one of its words work like every word on this page.  Every word its own help button. Every word able to help limited readers and English language learners recognize and understand it.
You can experience OLSN with your content right now by adding the OLSN Chrome extension to your Chrome browser and testing its performance on your site.  Installing the browser extension takes 2 minutes. Installing/ embedding Interactive Orthography technology into the contents your site is a simple 5 minute job for you or your webmaster.
If you'd like to learn more about get OLSN added to your content or content platform please use this site's contact form to tell us about yourself, your organization, and your content.
If your content is educational and free to the public, the technology is FREE.
* If you charge for accessing your content, we can provide you a commercial use license. Just indicate your type of use on our contact form.
If you'd like to learn more about technology:
Background on the design of OLSN's Interactive Orthography.
Explore the Magic Ladder suite of tools based on OLSN
Independent Learners – Home – Classroom – School Library – Public Library


Install Free App: When used as a Chrome Extension, OLSN works with millions of websites on the internet, including most of the largest educational content sites:


For use in home, classroom, school library, and public library settings, the Magic Ladder (an website based on Interactive Orthography) also includes an instructor-student sharing system called "MyStuff".
With MyStuff teachers, librarians, and parents can place content (including PDFs, Google Docs, HTML, text) into Google Drive folders that then become supported by Interactive Orthography functions (and automatically made available to designated learner devices) (
more
).

Also for use in home, classroom, school library, and public library settings, the Magic Ladder system includes a page into which teachers, librarians, parents, and/or learners themselves can paste content from their devices clipboard. Once pasted the content is automatically processed and rendered fully supported by Interactive Orthography
(
more
).