TRANSFORMATIONAL LEARNING
Keynotes, Seminars, Workshops, Trainings, Learner-Leader Dialogues
Professional Development, Seminars, and Workshops Inquiry Form – Conference Inquiry Form
Comments and feedback from:
Leaders in Learning – Recent Attendees – Teachers – Parents – Event Organizers
"The most powerful professional development experience I have ever had.
This was truly an awakening for me!" –  Julie Colley Lowery, Education Specialist, Alabama State Department of Education
---
Orientation: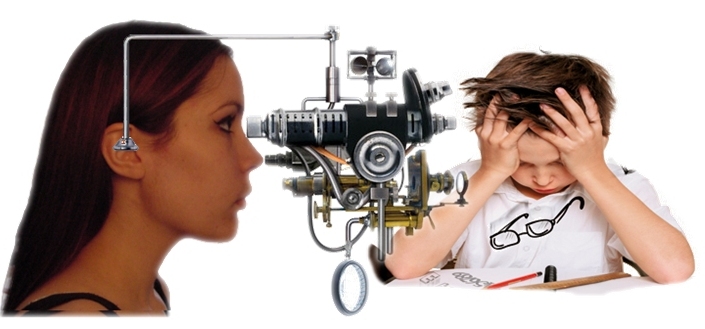 Preparing children to autonomously learn well – to be learning oriented and learning enabled as they meet the challenges they encounter (in school and life), is the central organizing principle of great teaching and of Learning Stewards' live events.
Most less advantaged American children are, throughout their entire school experience, chronically improficient in the skills and subjects necessary for achieving educational success (about half of all other students as well).  More than any lack of innate capacity for learning, what most endangers the education and life trajectories of these children is an educational system that unintentionally, yet pervasively chronically-tacitly teaches them to experience themselves as 'not good enough at learning'. Students who feel shame when learning avoid learning to protect themselves from that shame.  Good teaching must differentially scaffold successful learning experiences and it must reframe the learner's experience of their struggles so as to reduce the self-blame that triggers the shame that leads to the downward spiral that endangers their learning trajectories.
"David challenges the status quo of thought about learning and causes you to go deeper into the process of how children learn and why they learn or don't learn." –  John Zauner, Executive Director, Georgia School Superintendents Association
We can't be developmentally, culturally, or competency-level relevant in differentiating teaching (stewarding learning) by following ANY static model. Stewarding learning requires differentiating teaching at a level of granularity and response frequency that is only possible when the teacher's central dynamic of teaching is learning into 'meeting' their learners (on the living edge of their learning together).  That's learning oriented teaching. Not only do teachers need to learn about teaching, teaching has to constantly be an act of learning.
How educators and parents think about 'learning' and their 'mission and purpose' as educators and parents affects everything about how they understand and experience their students and children (as well as how and what they are trying to 'put into' and 'bring forth' from them).
Learning Stewards' events are designed to 'reboot' the mental lenses through which educators and parents understand and experience learning and their mission and purpose as educators and parents.  We create custom, high-impact learning events that conduct our attendee/participants into realizing the key distinctions necessary for such a reboot. Our events use video clips from our 100+ interviews with world leading scientists and scholars, as well as rich multimedia slides and key point participant dialogues, to create the conditions that lead to understanding and, more importantly, deeply realizing and operationalizing these distinctions.
Samples / Excerpts from Professional Learning Events
"The training was extraordinary! Six months later, conversations are still occurring around thoughts from that event Thank you for your outstanding professionalism while delivering dynamic, relevant information and challenge!"– Mary Ashe, Coordinator, The Literacy Connection – Project Enlightenment, Raleigh, NC
Professional Learning Events: 
Keynotes and Talks (30 to 90 minutes)
BRILLIANT! I thought the presentation was great! I learned so much in such a short period of time; I would really like to learn more about the topics discussed at a greater depth. It just made a lot of sense to me. Overall, I found it to be relevant, fascinating, and motivating! THANK YOU!– L. Imbus , Teacher, Cincinnati, OH
Themes include: "We Are Who We Learn to Be", "Stewarding the Health of our Children's Learning", "Children of the Code", "The Code and the Challenge of Learning to Read It", "Mind-Shame: The Dark Heart of Learning Difficulties", "understanding and preventing acquired learning disabilities" and other topics related to our Key Memes. We have presented keynote addresses at the annual conferences of the Wyoming State Leadership Summit, Georgia School Superintendents Association, Tennessee Principals Association, Nebraska State School Psychologists Association, South Carolina Education and Business Summit, Scientific Learning's National Circle of Learning, the Florida State Literacy Coalition, The Learning Disabilities Symposium of the Winston San Antonio, C.J. Davidson Memorial Lecture Series for The Scottish Rite Learning Center of West Texas, Burnaby School District,  (Canada),and many others. We have been a featured presenter at conferences and events including the Science Network's 'Science of Educating', the International Dyslexia Association (main international conference and numerous state conferences),United Way, Rotary International, the Center for Quality Leadership, the National School Mental Health Association, the National Center for Family Literacy,  Lindamood-Bell, ACE of Florida, the Michigan Council for Exceptional Children, and many others.
Workshops and Dialogues (300 to 400 minutes)
"This is probably the most interesting, educational, insightful, researched, helpful, meaningful information I've received since becoming a teacher." – J. Stillman, Budlong Elementary, L.A. CA
Our workshops and dialogues use the big picture framework of our talks and seminars to travel deeper into the details of our Key Memes while extending the opportunity for audience participation through thought experiments, demonstrations, dialogue and detailed Q&A sessions.
We conduct seminars and workshops for colleges of education, state departments of education,  school districts, schools, and literacy organizations.
Community Learning Events:
These events are for organizations involved in improving the life trajectories of children, adults, and communities.
"This was fabulous and I keep referring back to it! My 13 year-old son loved it too! We thought it was just totally enlightening. Our light bulbs went on!" – H Nelson, Parent,Wichita,KS
 See "Comments" for samples of the feedback we've received.
Costs and Requirements:
Learning Stewards is a non-profit organization.  Live events are a vital part of both expressing and supporting our work.  As we don't sell anything, we do charge fees for our participation at events. However, depending on your event, we may be able to secure donations that can significantly reduce our fees. If you have a limited budget but can make a good case for your proposed event, let us know and we will work with you.
1)  Fees (2023) : Contact us with a description of your event and we will send you our fee schedule:
Click here to access our Professional Development, Seminars, and Workshops Inquiry Form
Click here to access our Conference Inquiry Form
Fees do not include travel expenses, which vary according to how a proposed event fits with existing travel plans. We offer a 10% discount for additional same-day and/or next-day events.
2)  Equipment: LCD projector, PA system
Optional resources we offer in support of our events:
We can provide local organizers with a number of optional resources, including customized web pages, online registration systems, printable flyers, e-mail templates, and radio and television promotional spots.