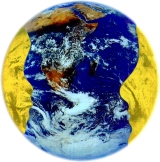 Our children's cognitive and emotional development, self-esteem, academic, and later social and economic success, all depend on how well they learn – on the health of their learning.   Whether we are involved in parenting, teaching, cognitive science, psychology, pedagogy, curriculum design, instructional design, direct instruction, constructivism, assessment, multiple intelligences, learning styles, learning differences, learning disabilities, learning theory, learning communities, organizational learning, preschool, elementary school, middle school, high school, home school, unschooling, college, university…  we all share the responsibility of stewarding the health of our children's learning.

The Implicity site contains a collection of exhibits from a 20+ year exploration of learning and how we might become better stewards of the health of our children's learning.  It predates the content on this site (LearningStewards.org) and will eventually be folded into it. Click here to visit the site.
There is also a companion YouTube Channel that contains a series of videos of David Boulton presenting his views on learning and technology at Apple events and various conferences in the 1990s.

for all children