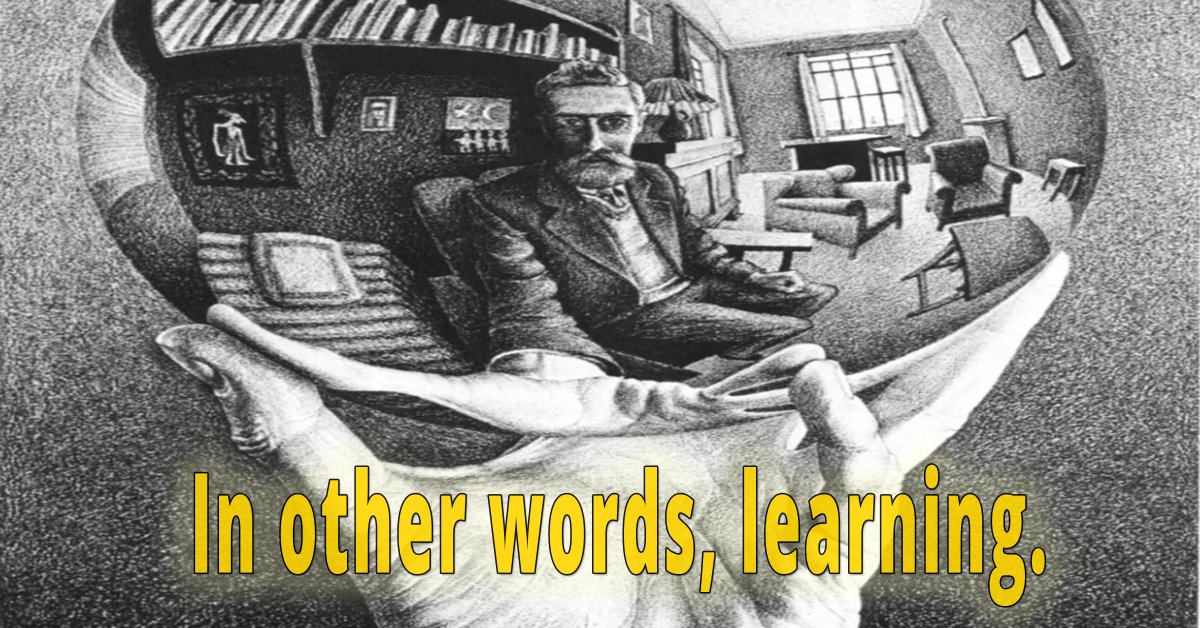 Self-Reflection? The term "self-reflection" does not refer to our appearance in a mirror. It refers to focusing our attention inwardly, into ourselves. It's about learning into who we are, how we are, and how we became and are continuing to become ourselves. In other words, self-reflection is a kind of learning in which we are learning into how we are being the person we are being.
However, many if not most of the ways we use the term "self-reflection" obscure recognizing it as a kind of learning.  For example, these excerpts from a recent Neuroscience News post called: Self-Reflection Linked to Improved Late-Life Cognition and Brain Health
"The researchers found that people who engaged more in self-reflection had better cognition and improved glucose metabolism as shown by brain imaging."
"…studies have found that a self-reflective thinking style leads to a more adaptive stress response…"
"…self-reflection helps to preserve cognition…"
"…researchers showed for the first time that self-reflection—reflecting on your own thoughts, feelings and behaviors—was linked to better brain function in areas of the brain known to be affected by dementia.
In the 650+ words of this article, which is essentially about the benefits of learning into ourselves, the word learning didn't appear even once. Nor did the words "learn" or "learned".  Instead self-reflection is characterized like an auto-pilot activity, like brushing our teeth, or climbing stairs, as if the central dynamic of its action, its purpose, its process, and its benefit aren't all, "in other words, learning".
The term is yet another of many examples of words, terms, and phrases that are outside-in descriptions of what, from the inside-out, is learning.  Another example, of a way of describing learning that directs our attention away from recognizing and appreciating learning.
Self-learning is good for brain health. Who would have thunk?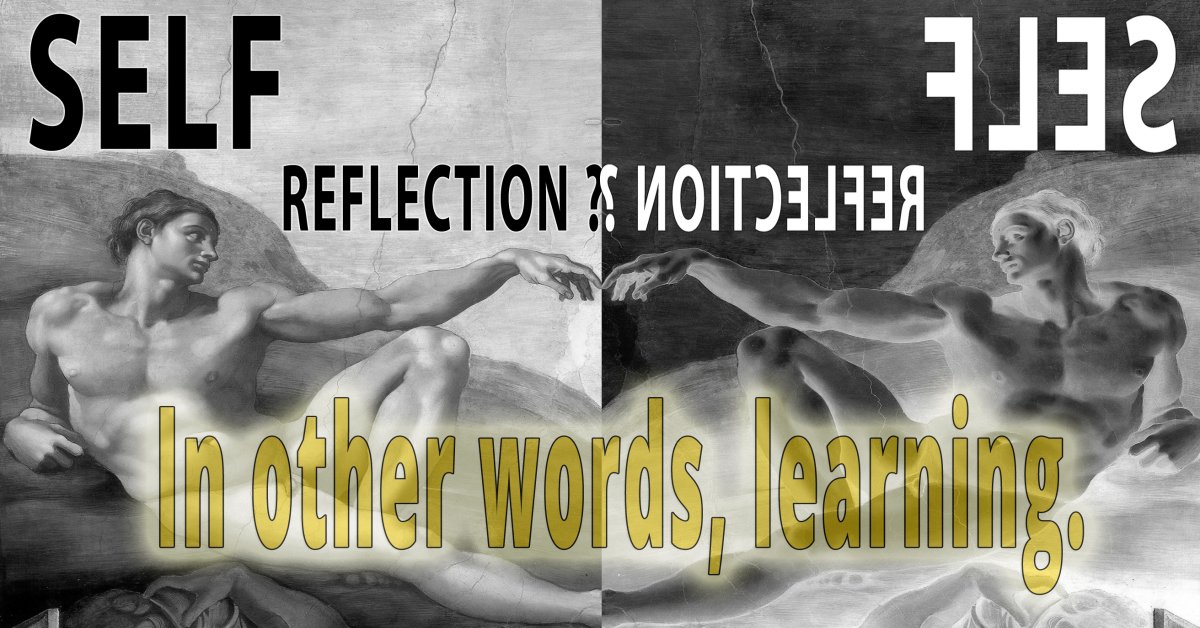 This post is one in a series that exemplifies "in other words, learning". 
Referenced article:
Self-Reflection Linked to Improved Late-Life Cognition and Brain Health