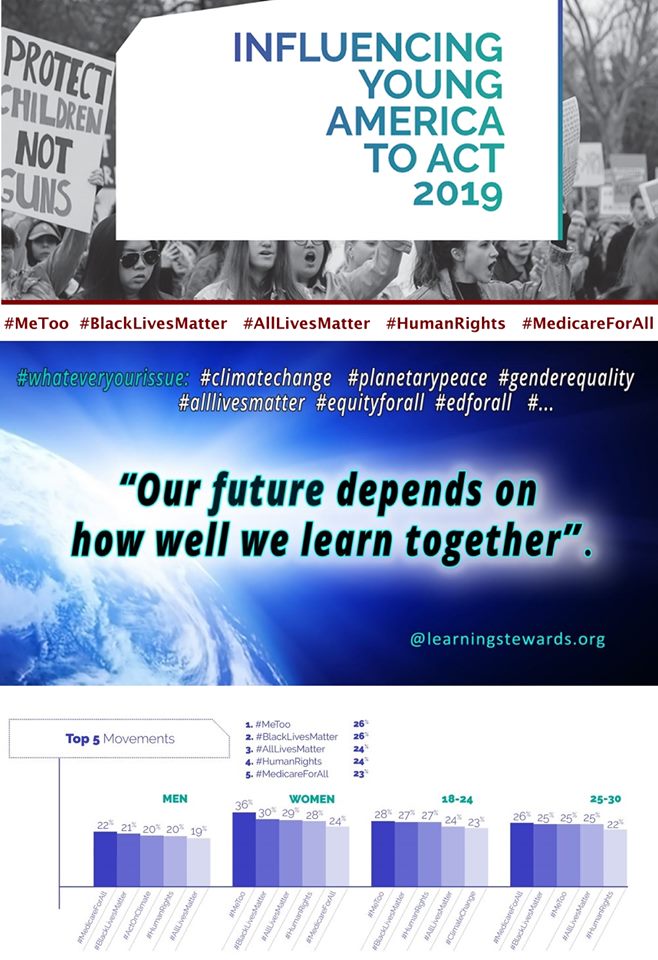 #MeToo #BlackLivesMatter #AllLivesMatter #HumanRights #MedicareForAll #ClimateChange #PlanetaryPeace #GenderEquality …
Given a multigenerational perspective (which we better have) and the unprecedented complexity, uncertainty, and speed of impending challenges (which we better realize), nothing is more important to humanity's future than how well we LEARN TOGETHER. Every issue we care about can only be resolved by learning together. Our progress ALWAYS depends on learning together.
Intelligently addressing our most pressing challenges necessitates addressing the generational effects that created them. We inherited what most threatens us. Climate change, bigotry, predatory capitalism, predatory politics; didn't start with us. They are the legacy effects of generations past – of how we collectively learned to be who we collectively are.
The tipping point for the shift we need is a generation of adults, who unlike any previous generation, completely flip the mission of parenting and educating from "teaching kids what WE think they should learn" to "stewarding how well THEY can learn whatever they want or need to learn". The later including the former, but COMPLETELY subordinating it.
You and I are responsible for stewarding humanity's learning towards a path of greater hope, survivability, and equity. We are running out of time. If this resonates with you, let's talk.
https://www.causeandsocialinfluence.com/researchabout
#nothingtrumpslearning #2020debate